About us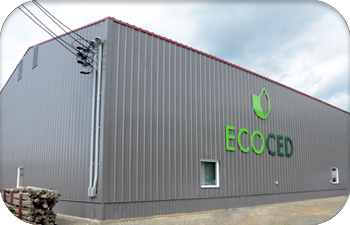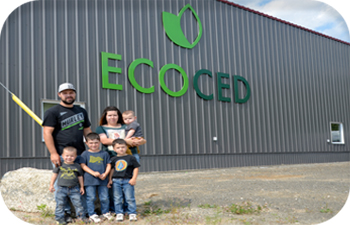 EcoCed has been producing quality cedar horticultural mulch, wood chips and wood fibre playground surfacing since 2015.Our bagged, baled and bulk products are distributed mainly in Quebec, and are also available in Ontario, the northern U.S. and the Atlantic provinces.


Cedar –a family story!
Patrick Lajoie, owner of EcoCed, has followed in the footsteps of his parents and grandparents, owners of Bardeaux Lajoie, a nearby cedar shake manufacturer. Active in the family business since 1979, Patrick grew up with cedar, and entrepreneurship is at the center of his life!
Today, he is proud to add to the economic vitality St-Eusèbe, a village of 627 people in the Bas-Saint-Laurent region of Quebec.
When Patrick began processing cedar residues to create new products, he was quickly able to provide jobs for five people. In addition, by sourcing cedar residues directly from local sawmills and plants, EcoCed is giving a second life to these wood by-products, once considered waste products for lack of a market. Bardeaux Lajoie, the family business that produces cedar shingles, is one of EcoCed's key suppliers.


A leader in the horticultural mulch market
Start-up investments totalling over $2 million allowed EcoCed to set up a plant equipped with state-of-the-art technology. With the processing equipment in place, the team was quickly able to gain an enviable market position.
In the coming years, the goal is to become a market leader by consistently offering the highest quality products possible and providing excellent service.